Information security is an exciting and a challenging area of work. A member of the DENIC Information Security Team talks about her work at DENIC.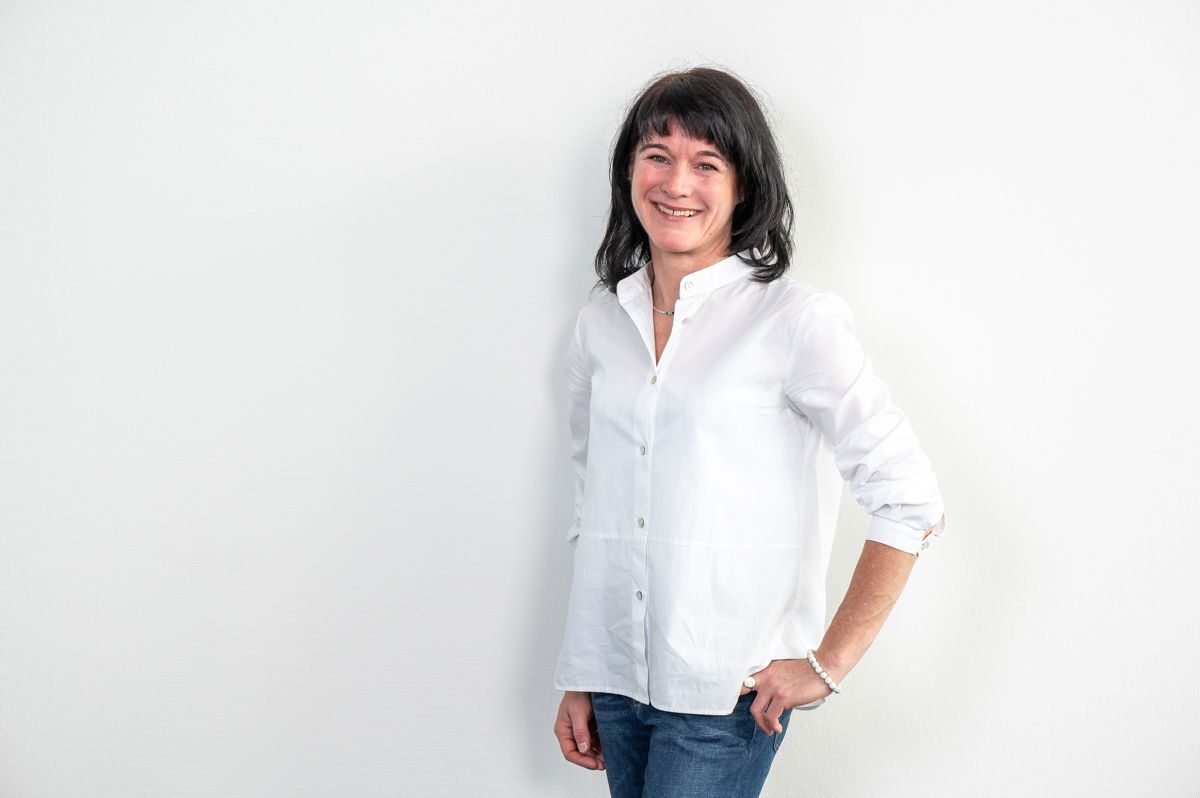 Dorit Richter has been working at DENIC eG since mid-2015. She brought in the view from the other side, the members' side, when she joined the DENIC Business Services Team and had accompanied the launch of several new gTLDs. This spring, she moved to our Information Security Team.
1. Dorit, could you describe the company culture of DENIC for us?
We at DENIC appreciate an independent mind, and we apply agile methods to make work efficient. Multiple options for further training and a pronounced feedback culture foster and facilitate continuous learning and improvement. Moreover, the company puts a strong focus on innovation, which allows us to try out new technologies and thus develop better solutions for our members and our customers. The culture here offers a good balance between personal freedom and a structured way of working. This makes working at DENIC a pleasure.
2. What was your original motivation for seeking work with DENIC?
For a brief period, I was a member of DENIC's Technical Advisory Council, and what I learnt there made me curious about what DENIC does. Being actively involved in the further development of the Internet infrastructure and the domain registration services, which play a crucial role in Germany's digital landscape, what an exciting challenge! And all this in a renowned company like DENIC, with a competent and highly committed team.
The exchange with colleagues from the registries of other ccTLDs (Country Code Top-Level Domains) was another appealing aspect. These interactions are a unique opportunity to share best practices, discuss common challenges and learn from each other.
3. How did DENIC support you in your career development and professional growth?
DENIC offers its employees a wide range of further training options. I, too, benefitted from that. But that's not the only thing. The open-minded culture that characterises DENIC promotes transparent communication, also across teams and departments. The working atmosphere is very supportive and loyal, something I really appreciate very much. The collaboration with experienced colleagues and their support lead to a valuable transfer of knowledge, and it also helps you to better exploit your own potentials.
4. You yourself are a good example of this support and the resulting possibilities. You started in the Business Services Team and have recently changed to the Information Security Team. How did DENIC assist you with this move? What are the challenges?
DENIC actively supported this step with further training and personal coaching. But my new team, too, did a lot to give me a good start. All this support makes it much easier for me to get familiar with the numerous new technologies and processes as well as the rules and directives related to information security. The new terrain is definitely a challenge for me – though one that is very welcome.
On the other hand, I can bring in my knowledge about the processes of the "non-technical teams", and I am aware where security-related problems may arise from the cooperation with service providers, members and third parties. Thus, I can effectively take on a mediating role between technical and administrative teams and create mutual understanding.
5. What is most exciting about your job in the information security field and how does it differ from your previous position?
The most mesmerising facet of my job in information security certainly is getting a deeper insight into the complex context of information security at DENIC. I enjoy learning something new all the time and it's fascinating to see how the technologies we use interrelate with the integrated Information Security Management System, how it evolves into an effective risk management, and everything falls into place to form a big picture.
Compared to my previous job in Business Services, i.e. assisting the DENIC members, where the main focus is direct interaction with the members, my current role gives me a broader perspective and the opportunity to contribute to the security strategy of DENIC as a provider of a critical infrastructure. For me, this job is extremely rewarding and exciting.
6. How does the InfoSec Team see the future of the Internet infrastructure and which role will DENIC assume in this context?
The InfoSec Team of DENIC recognises and faces up to the ever-increasing complexity of the Internet infrastructure, especially when it comes to information security and data protection. Therefore, DENIC focuses on the promotion of best practices in information security, the development of advanced security technologies and active community and forum participation in the field of information security and governance with the aim of adequately protecting DENIC from the changing threat situation and being able to counteract the risks at an early stage.
7. How would you describe the company and the working atmosphere to somebody considering applying for a job at DENIC? What makes DENIC a unique employer in the industry?
DENIC stands out by the key role it assumes in the German Internet realm and by the impact it can have due to this role. The high level of expertise in its teams, a company culture that welcomes innovation, and a positive and loyal atmosphere create a pleasant working environment in a unique field of work. This is complemented by flexible working hours and good training opportunities that promote personal and professional growth. The long years of employment with the company of many colleagues also speak for themselves: DENIC is a good employer.
8. What is DENIC's attitude regarding the balance between work and private life? How does DENIC support a good work-life balance?
DENIC believes in a good work-life balance. You are very flexible in organising your working hours, both at the office in Frankfurt and at home. Overtime arrangements are also very fair. Employees can take days off for additional hours they have worked or leave earlier. I am very content with the work-life balance at DENIC.
9. Back to you again: What are your long-term career goals at DENIC, now you are working in the security field?
One thing at a time 😉 First of all, I'm looking forward to exploring the extensive and fascinating field of information security and to expanding my knowledge in this field.